DISTRIBUTION OF LAGING HANDA KITS, SCHOOL SUPPLIES AND PRINTING AIDS
FOR MACAPAGAL VILLAGE ELEMENTARY SCHOOL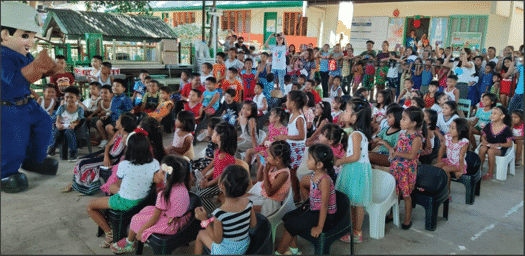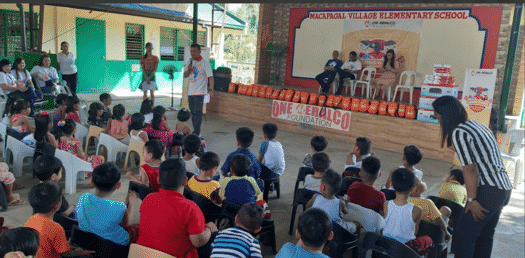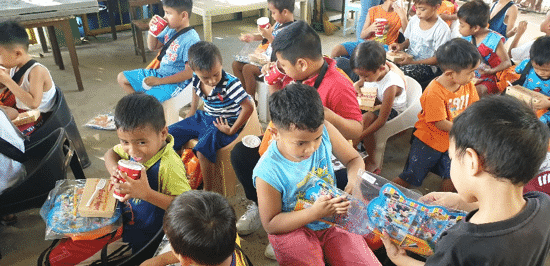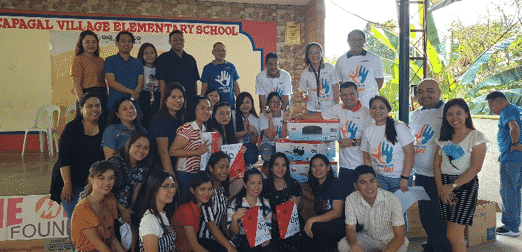 In December 2019, CEDC in collaboration with One Meralco Foundation (OMF) gave "Laging Handa disaster preparedness kits" and school supplies for kinder and grade 1 pupils of Macapagal Village Elementary School in Clark Freeport Zone. The disaster preparedness kits, which were contributed by CEDC employees, contains an umbrella, a raincoat, a tumbler, a whistle and a flashlight. The school faculty received as well their request for printer sets and printing supplies to aid them in their academic work. CEDC employee volunteers led by Pres. Redel Domingo help made Macapagal Village elementary school's Christmas party more enjoyable through hosting of fun games, dance activities and snacks for students and teachers.  
BLOOD LETTING PROGRAM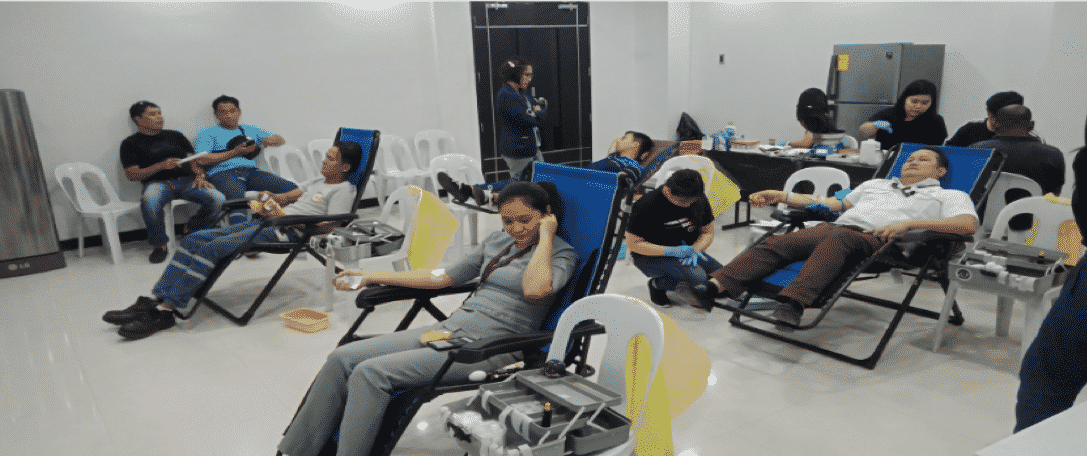 CEDC believes that the bloodletting activities help save lives and promote good health of donors as well. Early sickness detection and new blood cell production are among the benefits that blood donors get. In October 2019, CEDC with Angeles University Foundation Medical Center (AUFMC) held another bloodletting activity. CEDC is proud to have employee-donors supporting a good cause.  
TREE PLANTING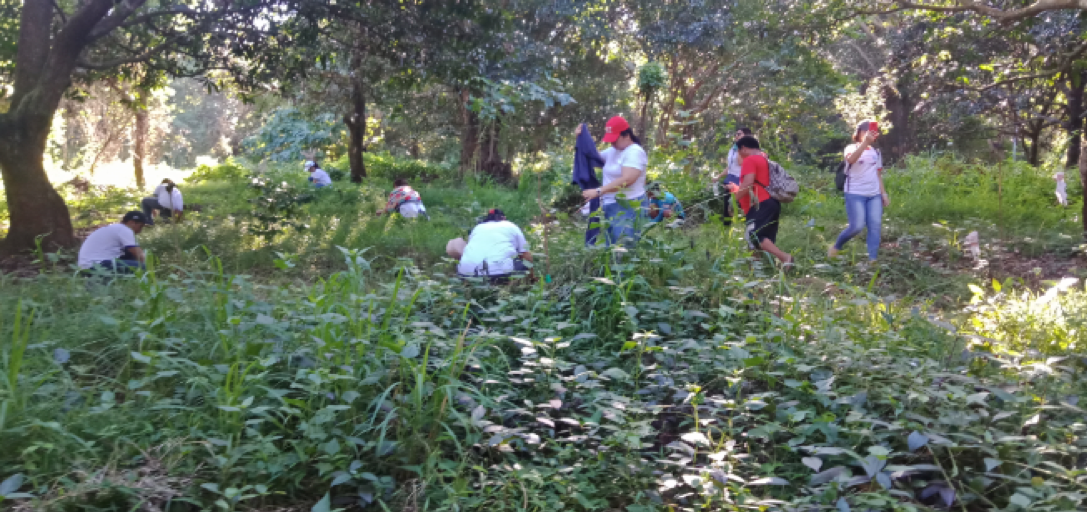 DENR's greening mission aims to improve the livelihood of the surrounding community by helping build an eco-tourism community and biodiversity in the area. On 19 October 2019, CEDC employee volunteers supported the DENR's greening mission through planting of 350 narra trees in Arayat, Pampanga. CEDC commits to include various tree planting activities in its sustainability programs.  
2019 CLARK ELECTRIC TRICK-OR-TREAT EVENT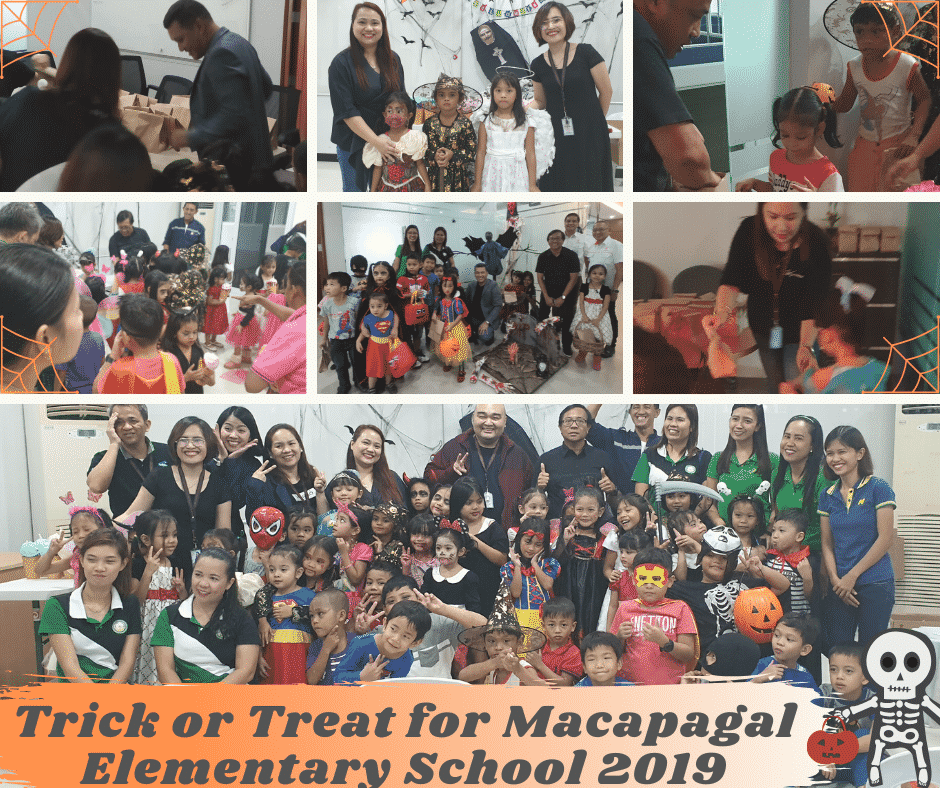 Trick or Treat is one of the most awaited events of the kids and kids at heart every year. It is a time where you can be a superhero, a scariest creature or just want to glam around. At Clark Electric, we usually practice bringing the employees' kids at work to have their trick or treat. But this year, employees and the management wish to extend and share their blessing with other children and have chosen one school in Clark area to be a beneficiary of this event, The Macapagal Elementary School.  
2019 MVP ACADEMIC ACHIEVEMENT AWARD (MVP AAA)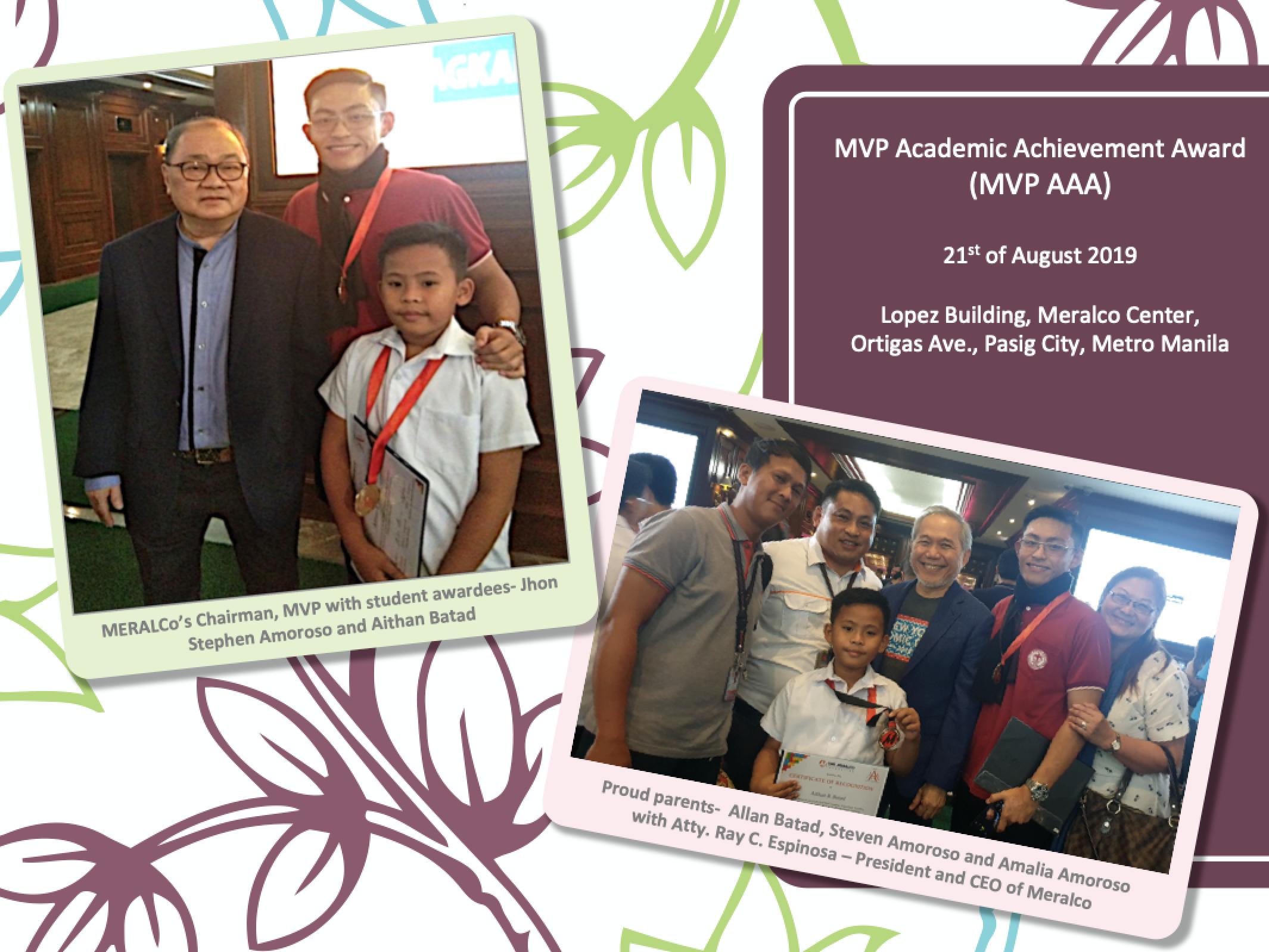 The MVP Academic Achievement Award (MVP AAA) is a One Meralco Foundation, Inc. (OMF) program aimed to provide financial assistance to deserving elementary and high school children of MERALCO ( and its subsidiaries) employees in the rank and file and supervisory levels. The grant will be used exclusively to subsidize tuition fees or purchase of books or school supplies needed by the student. Both the employee-applicant as well as the dependent-nominee are evaluated together for the award.
On August 21, MVP AAA Committee awarded two (2) aspirants from Clark Electric (CEDC), Aithan Batad under the Elementary category and Jhon Stephen Amoroso under Highschool category. The two (2) students have garnered high academic performance for the past academic year and their employee-parents have been contributors to the achievement of CEDC's goals.
PAMPANGA FLOOD RELIED DONATIONS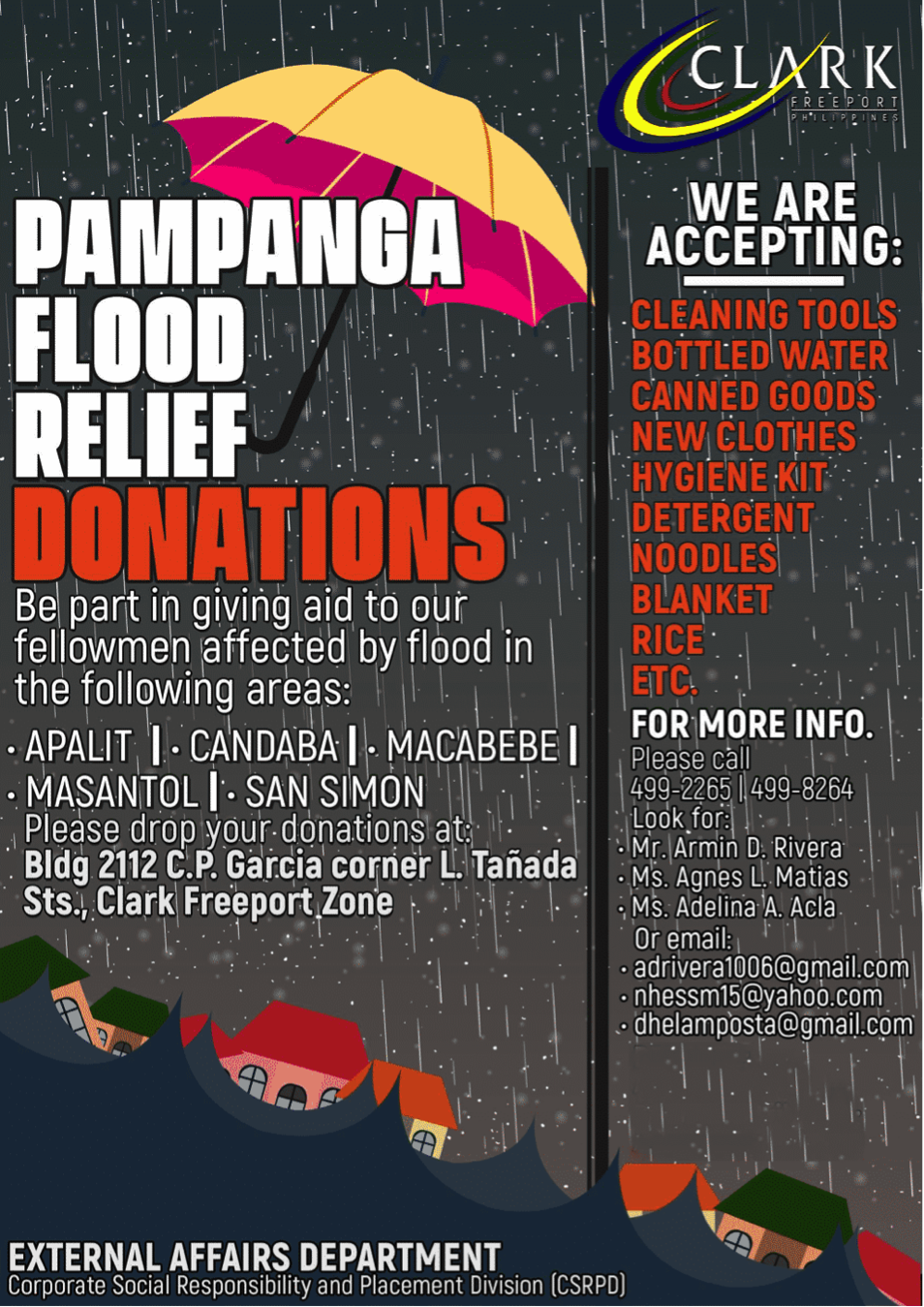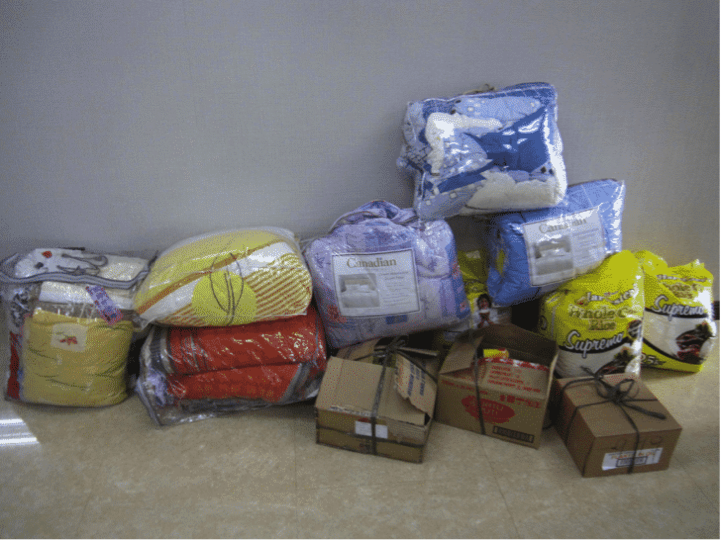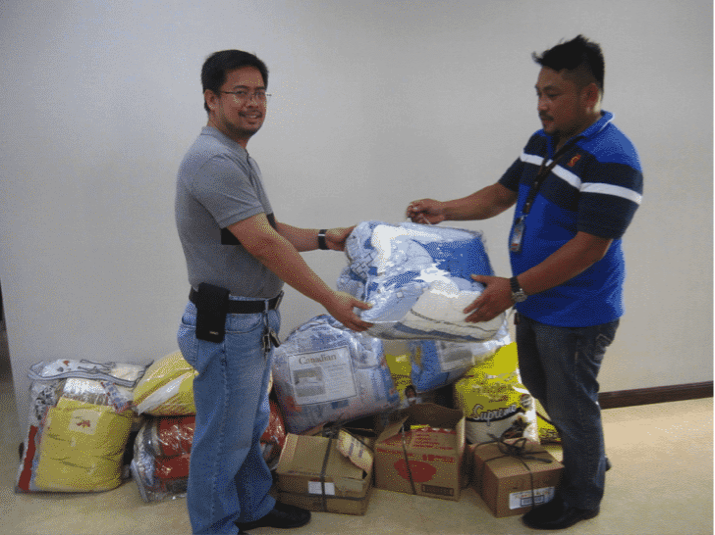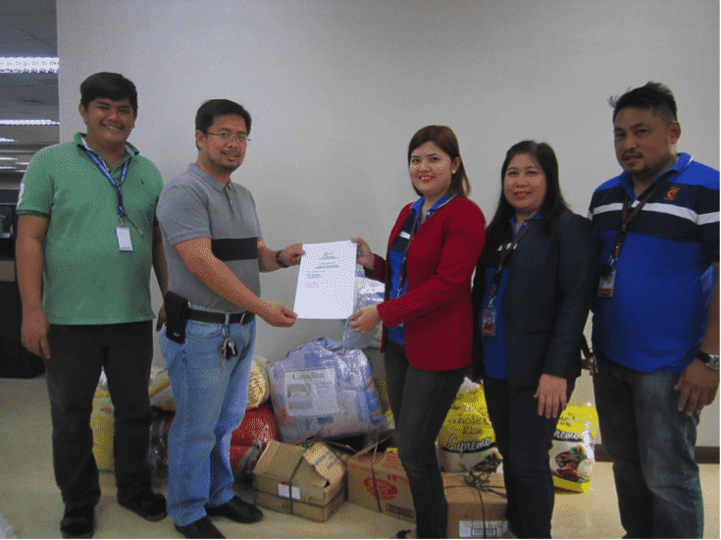 CORPORATE SOCIAL RESPONSIBILITY (CSR) ACTIVITIES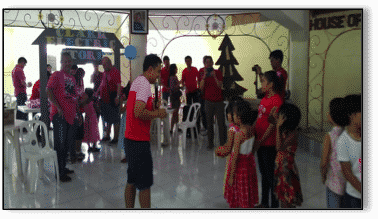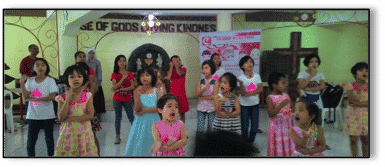 For the past four (4) years, Clark Electric Distribution Corporation (CEDC) and its employees have been consistently donating to the Home of Eucharistic Love and Kindness orphanage located in Calibutbut, Bacolor.  The donations helped fund the cost of school supplies and food expenses needed by these student orphans to be able to kickstart a successful school year.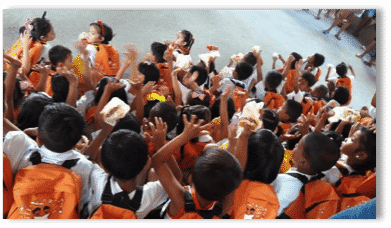 In July 2016, CEDC with One Meralco Foundation through its Makabayan Volunteerism - Spread the Light program provided various school supplies, books, IT hardwares and equipment, and other teaching materials to Enrica Sandico Elementary School in Angeles City.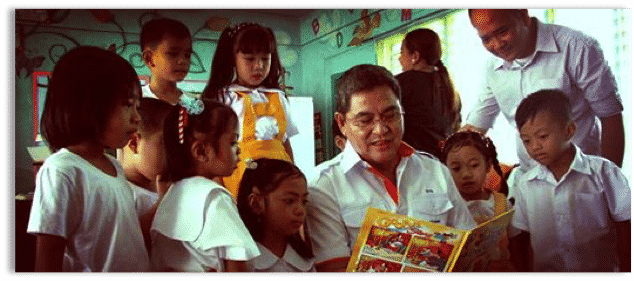 One Meralco Foundation is determined to bring the light of hope to underserved communities within and beyond the Meralco franchise area, carrying out CEDC's dream to make the future brighter for the Filipino people.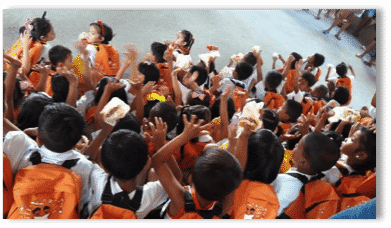 In 2016, CEDC employees had another opportunity to get personally involved and contribute to a meaningful social change in the environment through the organization's tree planting activity at Bacolor, Pampanga. Ninety five 95% of CEDC's manpower volunteered in the activity which was in support of the National Greening program of DENR. A good corporate social responsibility (CSR) program does not necessarily require significant budget but it does require commitment from the top management to the employees, and a strategy to create shared value for CEDC's organization and the society.